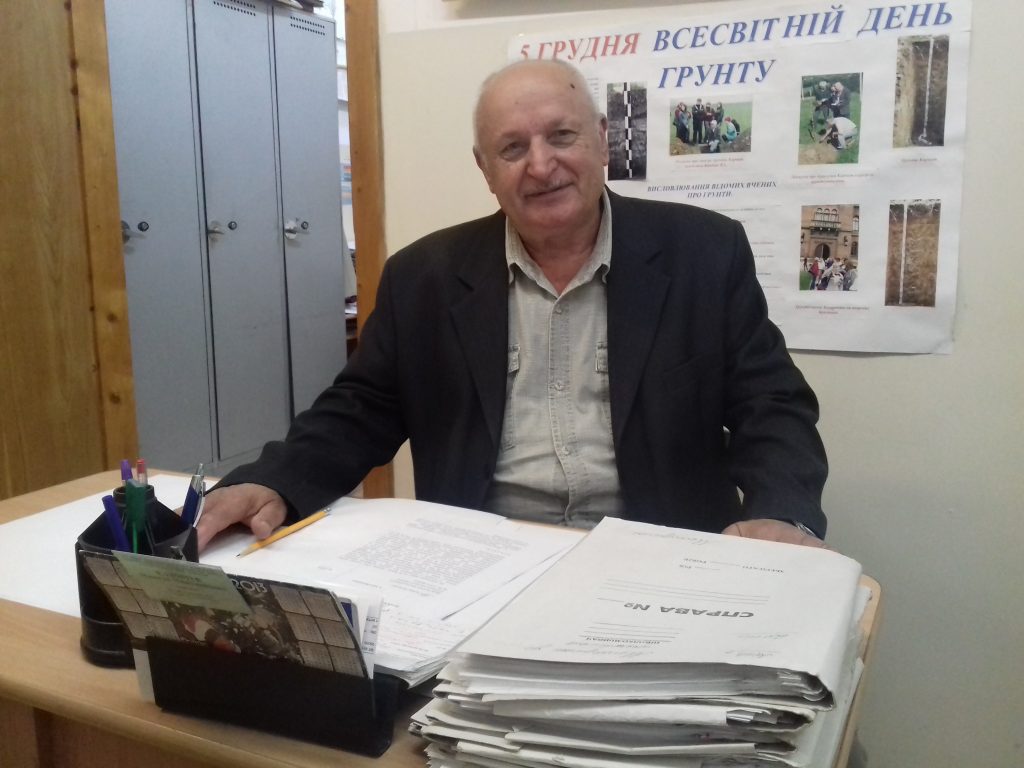 In 1970 graduated with honors Zhytomyr Agriculture Institute (now Zhytomyr National Agroecological University) . Has received specialty scientist-agronomist and until 1987, worked in manufacturing.
During  1977-1980 – postgraduate student of the Institute for Sugar Beets of the Ukrainian Academy of Agrarian Sciences  (UAAS).  From 1983 –  candidate of Agricultural Sciences, worked as Senior Researcher at Bila Tserkva Experimental Breeding Station UAAS.
From 1985 ­- Senior Researcher , from 1988 – Deputy Director for scientific work of the Institute of Crucifers Crops UAAS, head of  the laboratory of  introduction and acclimatization of plants. During the work period, learn and substantiated specialized grain-rape crop rotations and their productivity.
For the first time in the Precarpathian region have created a genetic Bank of cruciferous crops, in which more than 350 varieties of winter rape and 270 varieties of spring rape, originally from Argentina, England, Netherlands, Canada, Germany, USA, China, France, Japan and other countries.
From November 1999 until 2006 worked as Director of the Botanical Garden, and since 2006 – Associate Professor of Agricultural Chemistry and Soil Science Department of the Vasyl Stefanyk Precarpathian National University.
Additional titles, membership in scientific societies, membership in editorial boards of scientific magazines and works. Member of the Scientific Council of the Faculty of Natural Sciences, Member of the State Examination Commission, Member of the Commission from enroll postgraduate and candidate examinations in specialty  06.01.01 – "General Farming", member of the Precarpathian branch of the Ukrainian Society of Soil Scientists and Agrochemists, student supervisor, head of graduate thesis, master's thesis and bachelor's thesis. Responsible for the scientific and practical of students.
Sphere of scientific interests: breeding, introduction of biotechnology in crop plants, biotechnology in agricultural production, world agricultural technologies.
The list of courses that reads: «Crop Production», «Breeding of Crop Plants», «Biotechnology in Agricultural Production», «World Agricultural Technologies».